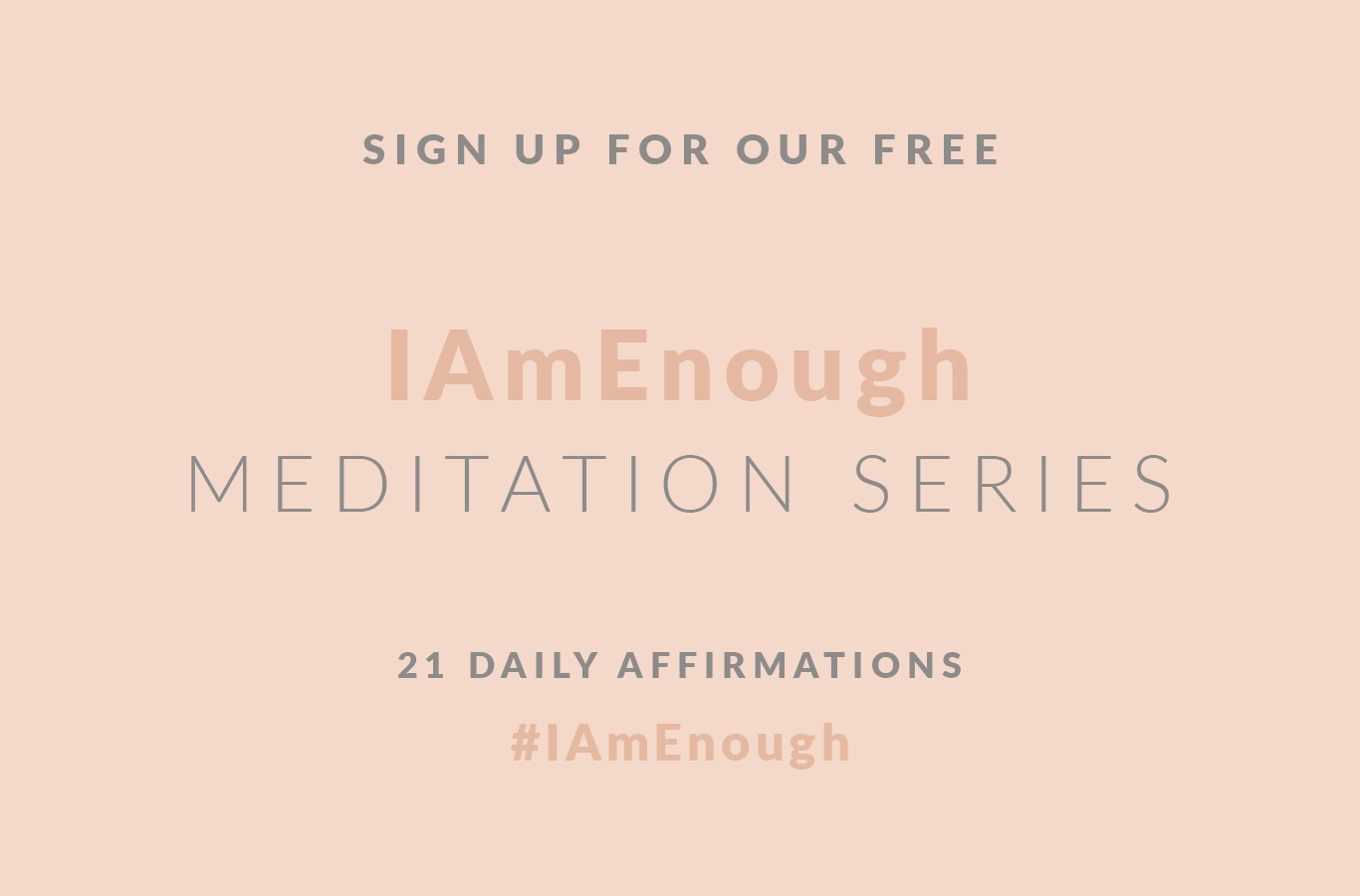 Welcome to your I Am Enough Meditation Challenge! Here is where you will challenge yourself to devote 10 minutes a day for 21 days to gently ease yourself into (or, deepen your current) meditation practice. All of the meditations throughout the next 21 days are rooted in affirmation*
'I am Enough Affirmations'.
*Affirmations are statements of encouragement designed to help develop new thought patterns.